Live and Study in an international environment
The Campus is the first Italian student housing that reinvents the concept of student residence, using international parameters.
Request info
---
Request more information
---
We have thought about everything!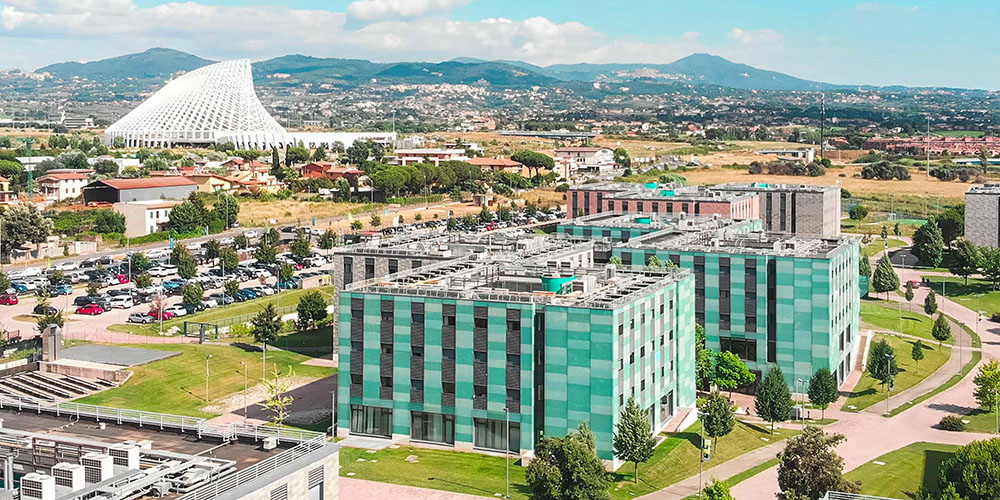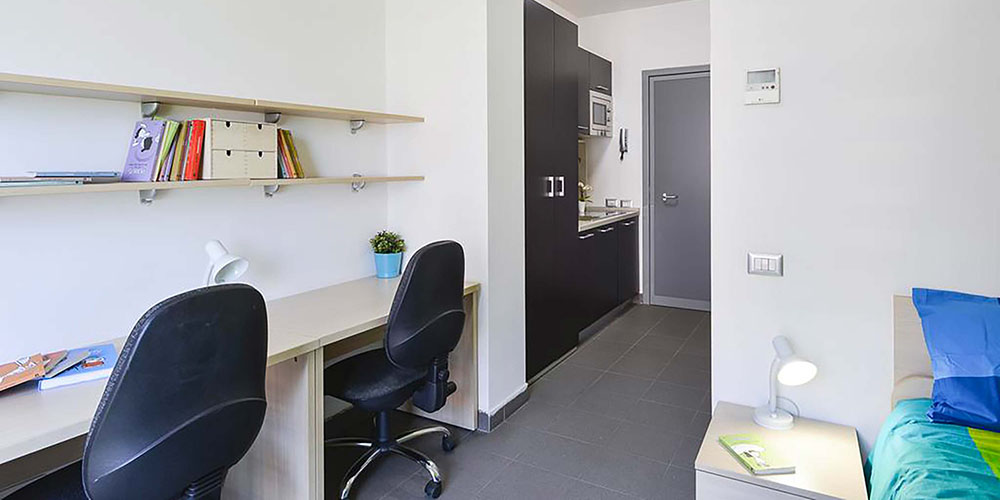 Choose the most suitable solution for you
Gallery
All the photos and videos of our events.

Available services
Shuttle Bus
Restaurant
Fitness area
Lounge
Study rooms
Auditorium
Meeting rooms
Laundry room
Market
Multilingual reception
24-Hour Security Service
Maintenance
Find out more
---
The following services are available at the Campus
Shuttle Bus: There is a shuttle service that connects the Campus to the Institute, and to the metro station, from where you can visit the whole city.
Restaurant: The restaurant offers a wide selection of dishes, from breakfast to after dinner, to eat on site (more than 250 seats) or take-away.
Fitness area: There is an area of more than 850 square metres dedicated to fitness, where you can benefit from both professional advice (English speaking personnel) and tailored training. Additionally, it is possible to rent sports facilities, such as soccer and paddle fields.
Lounge: This is a completely renovated area for relaxing and socialising, with free Wi-Fi connection.
Study rooms: Modern well-equipped study rooms.
Auditorium: With an area of 330 square metres, the Auditorium is an ideal space for meetings and events up to 266 people. Students can also use the Auditorium to meet together and coordinate campus activities.
Meeting rooms: There are various meeting rooms available for workshops, meetings and business gatherings.
Laundry room: The laundry room is well equipped with the most modern and efficient washing machines and dryers, all of them automatic and coin-operated. It is located inside every building of the Campus, and it is available for all guests.
Market: Located at the centre of the Campus, the supermarket has daily fresh food (including fruits and vegetables) and other high quality products; there is also a Tabacchi. It is open seven days a week.
Multilingual reception: Guests can count on a reception open everyday, with flexible, polite, and helpful staff, available for any need they may have. It is the point of reference for any information related to the Campus.
24-Hour Security Service: The Campus has 24-hours private security and video survelliance. There is a service of mail reception at the entrance of the complex.
Maintenance: A team of expert technicians is available to assist the guests when and where necessary, in a rapid and efficient way.
---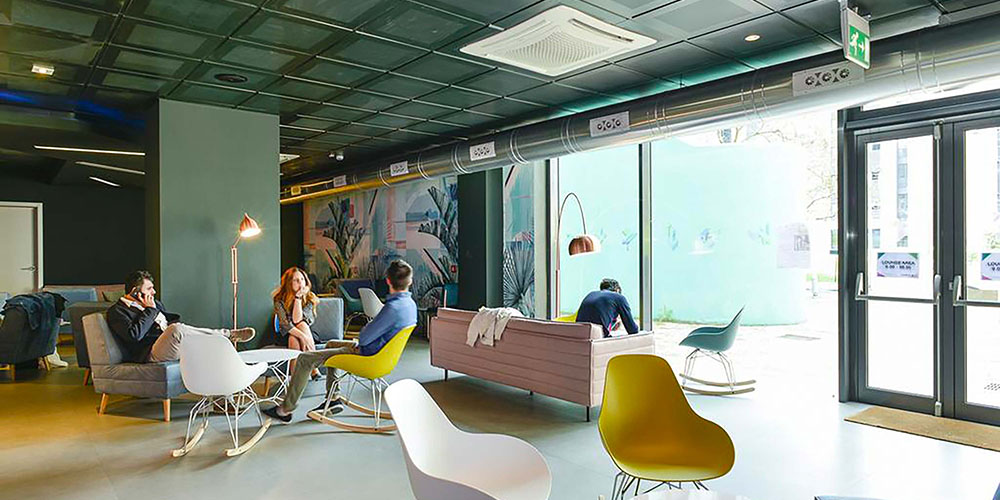 You may also be interested in:
Click here for quick access to the pages of your interest!

Partnership
An excellent education offered by the best international Partners.