A 360 degree learning experience
Summer School Valencia College 2021.
Request info
---
Request more information
---
Gain a great experience in the world of the american aviation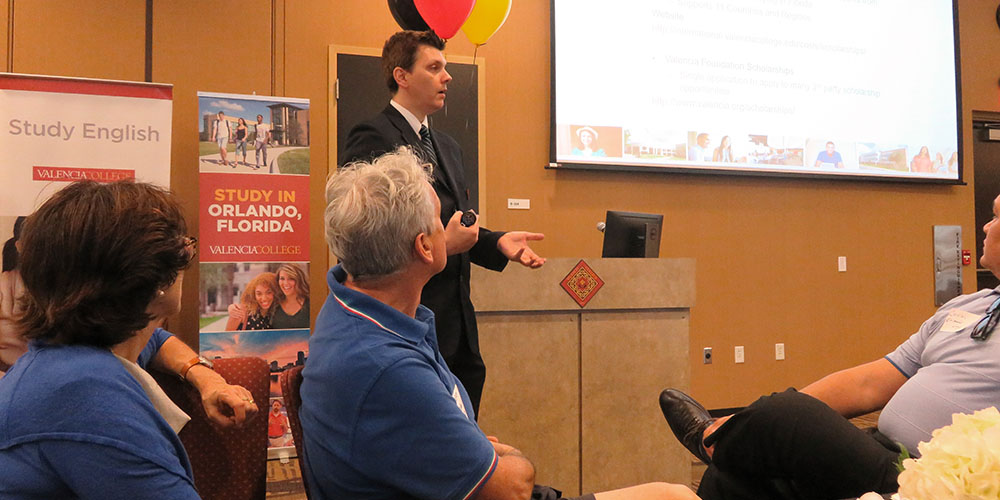 Gallery
All the photos and videos of our events.

Visits and educational Activities in the USA
There are a series of educational visits and activities developed to teach students how to learn, listen, and observe:
Walt Disney World Resort
Kennedy Space Center Visitor Complex
Busch Gardens Tampa
Miami Beach
Find out more
---
Visite e Attività didattiche in USA
Attività ricreative: Durante il soggiorno verranno organizzate diverse attività ricreative di carattere sportivo e di svago:
Canoa fra le mangrovie
Mini golf
Paintball
Bowling
Gite turistiche e visite guidate:
Walt Disney World Resort
Walt Disney World Resort, noto anche come Disney World, è un complesso di intrattenimento e di divertimento tra i più entusiasmanti a livello internazionale che si trova nelle località di Bay Lake e Lake Buena Vista, vicino a Orlando.
Kennedy Space Center Visitor Complex
Un'intera giornata esplorando l'affascinante Kennedy Space Center di Cape Canaveral. Le occasioni di camminare sotto un razzo Saturn V, osservare da vicino la rampa di lancio dello Space Shuttle, testare le tue abilità nel simulatore di uno shuttle e sperimentare una virtuale camminata sulla luna saranno davvero uniche.
Busch Gardens Tampa
Uno dei migliori giardini zoologici del Nord America, Busch Gardens consente di trovarsi faccia a faccia con più animali esotici e in pericolo di estinzione di quanti se ne possano mai trovare in qualsiasi destinazione al di fuori dell'Africa. Preparati a grandi emozioni prima di salire a bordo delle SheiKra, le prime montagne russe ad immersione d'America.
Miami Beach
Miami Beach è un'isola a sud della Florida, collegata da ponti alla Miami continentale. Ampie spiagge si estendono dal North Shore Open Space Park e arrivano al South Pointe Park. L'estremità meridionale, South Beach, è nota per il suo prestigio internazionale tra modelli e celebrità e la sua architettura dei primi anni del XX secolo nello storico Art Deco District con edifici color pastello, in particolare su Ocean Drive.
Il programma della Summer School Valencia College comprende:
Viaggio aereo di andata e ritorno
Alloggio 30 gg.
Corso di 4 settimane e 2 test di valutazione per il rilascio dell'Attestato di Livello
Visto ESTA (i partecipanti la cui nazionalità di origine non prevede il visto ESTA dovranno munirsi di apposito Visto in ambasciata le cui pratiche hanno un costo di € 300,00)
Assicurazione sanitaria per i 30 gg. di soggiorno
Trasferimento da /per l'a/p incluso di carburante
Trasferimenti in loco tramite pulmini
Accompagnatore on site
---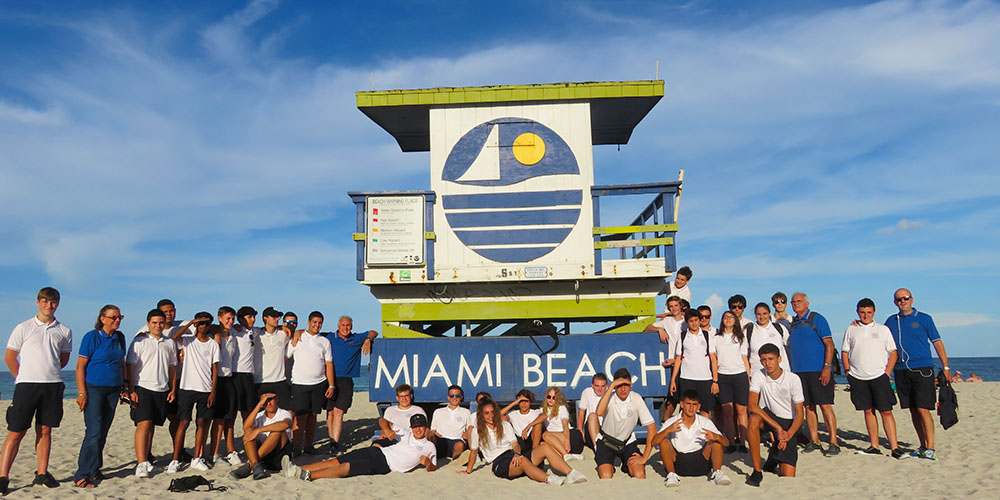 You may also be interested in:
Click here for quick access to the pages of your interest!

Partnership
An excellent education offered by the best international Partners.